Sherwood Play
Caleb Quinones and Reagan Tayler started their company Sherwood Play because they were weary of seeing all the kids around them glued to their phones, and not being able to find durable toys that weren't made out of plastic or made terrible digital sounds. They wanted to find a way to recapture that sense of wonder and adventure they'd felt when they were children, leading armies and running through jungles in their imagination.
Reagan and Caleb clearly grew up to be creative and inspired individuals because Sherwood Play isn't just hand carved wooden toys that inspire open-ended play and imaginative world building, it comes with it's own ever expanding lore; The Saga of The Realm of Light, a land divided into four kingdoms each defined by a relic, imbued with the power to transform the world.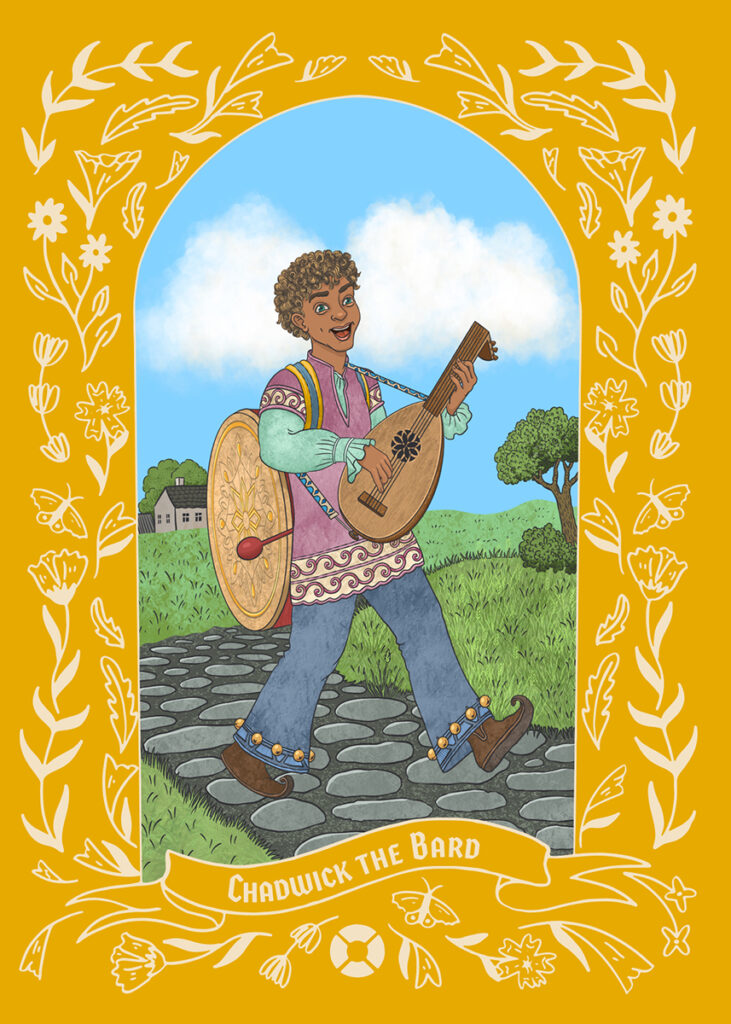 In 2022 I was commissioned to create illustrations for the Saga Cards that were to be bundled with the wooden toys. It was a pretty tight deadline and I was grateful for the very detailed brief I was provided with. It was clear that a lot of thought had gone into each card and the entire project was a genuine labour of love.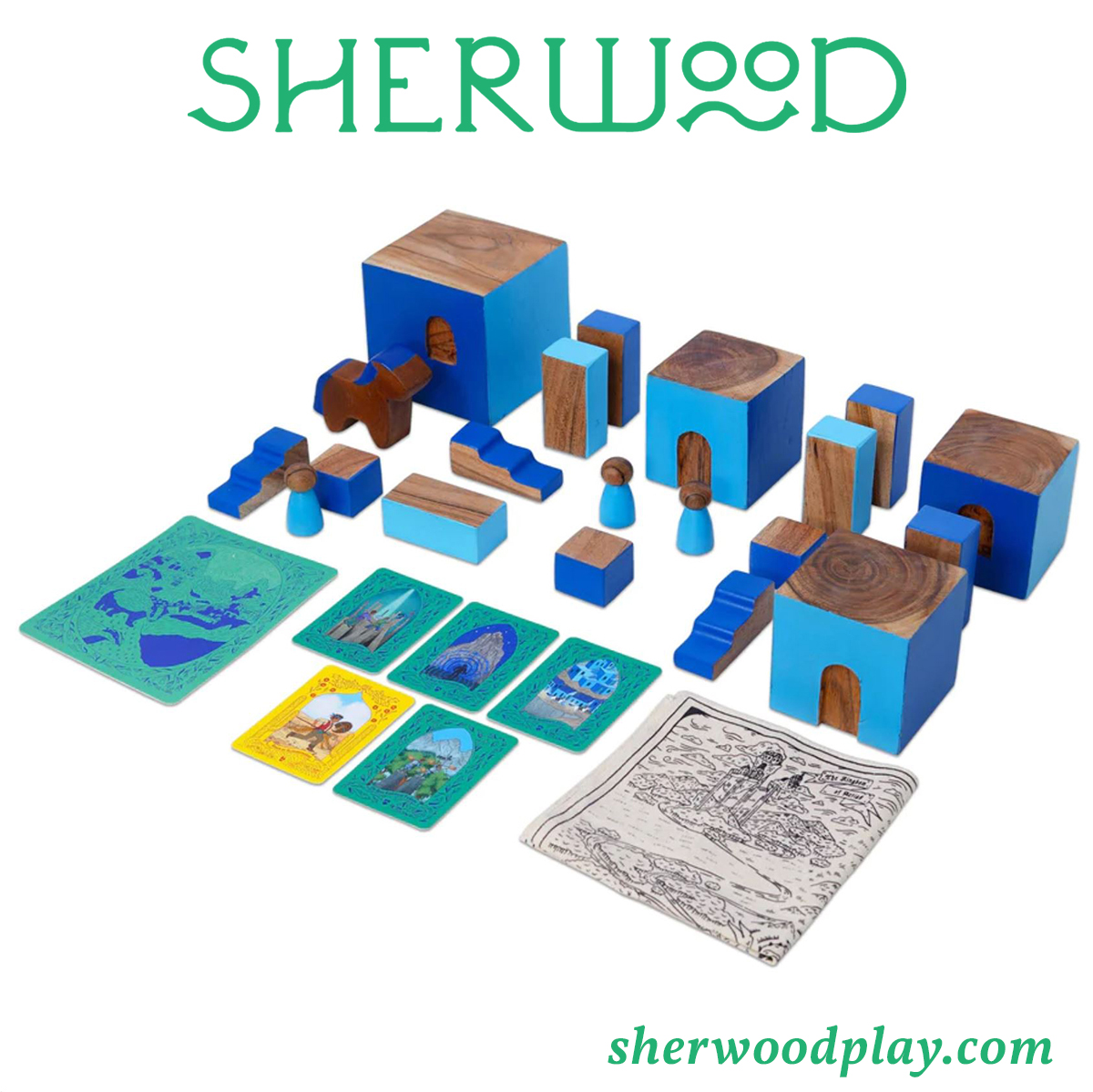 It's refreshing and exciting to be part of a project like this! It was a journey of discovery for me to be acquainted with the lands, their inhabitants and the adventures they experienced. Reagan who is the lead designer was an excellent art director and I enjoyed the whole process very much.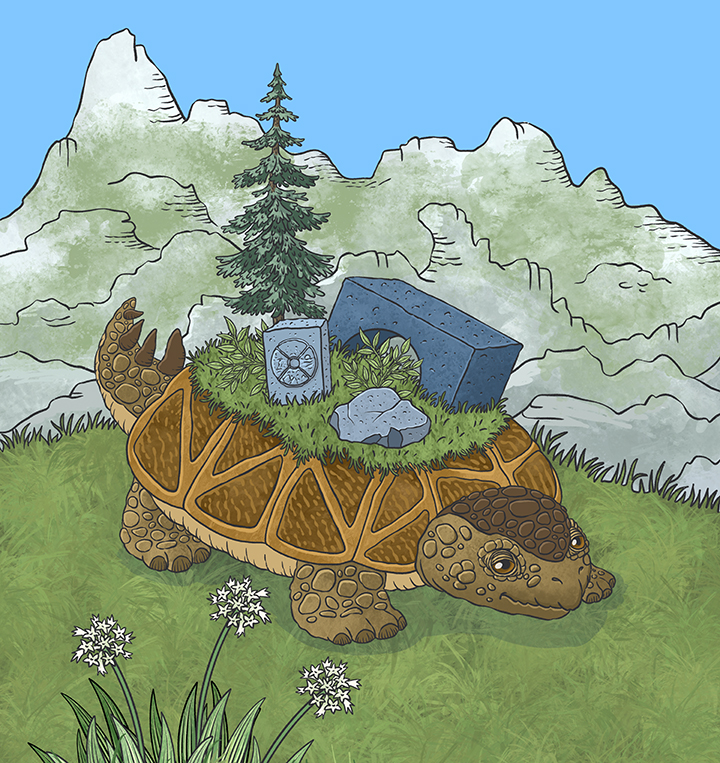 The first five sets, mainly centred around the Blue Kingdom, were made available for pre-order on the 17 January 2023 from the Sherwood website. These hand carved toys are made from responsibly sourced acacia and mango wood with paints and lacquers that are child safe and CSPC-certified. To learn more about the saga of The Realm of Light visit Finn's Den – here.