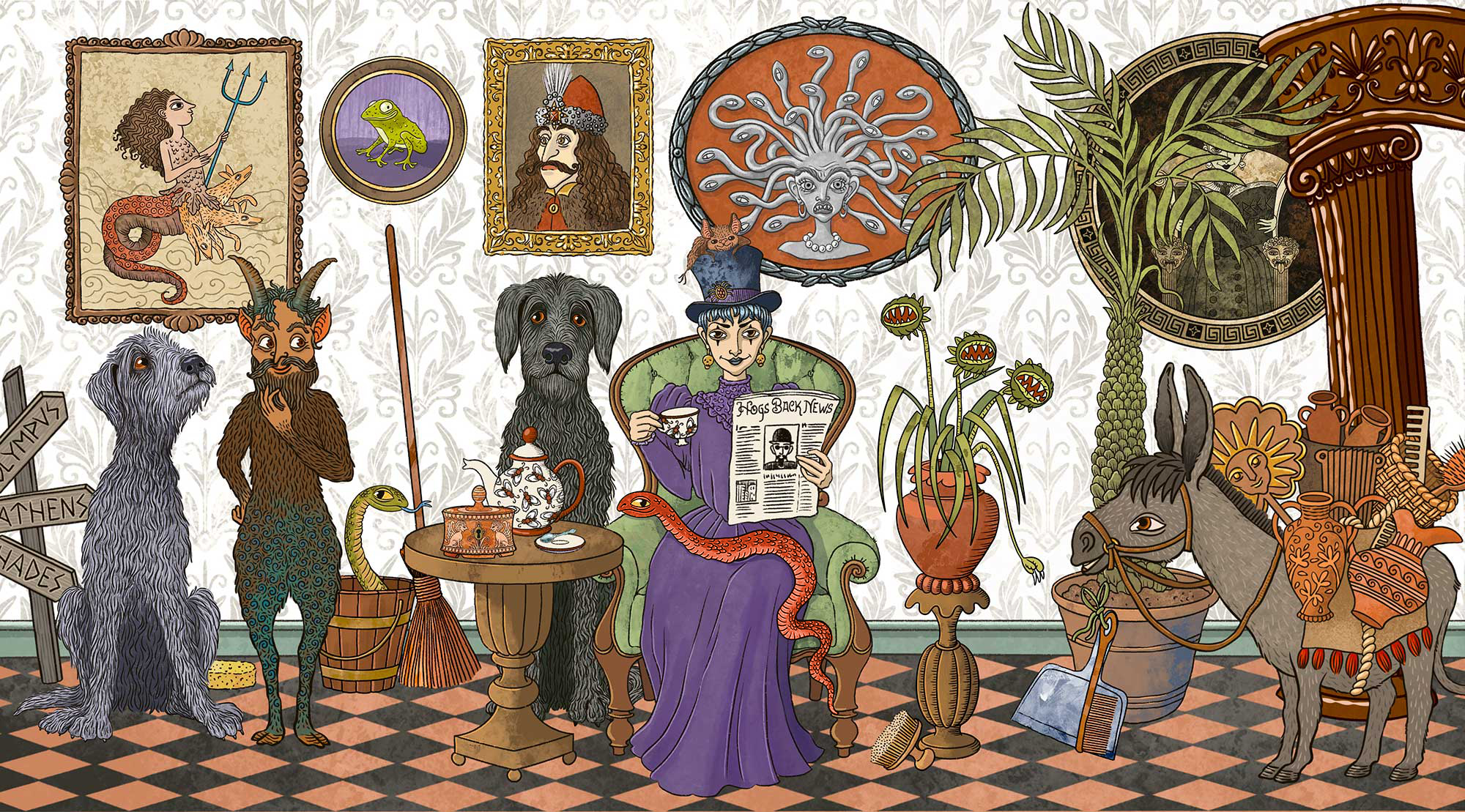 I was commissioned by Hogs Back Books to illustrate the third Aunt Grizelda book written by author Anna Best when the original illustrator Natallia Pavaliayeva was unable to continue working on the series. It's always a bit awkward stepping in when a project is already well on the way, especially since my illustration style is quite different from the first two books. However, I was encouraged to make it my own and I'm loving every bit of the process.
Aunt Grizelda is in the words of the excellent author Anna Best her alter ego and a "demi mortal with a gruesome talent for grisly rhymes".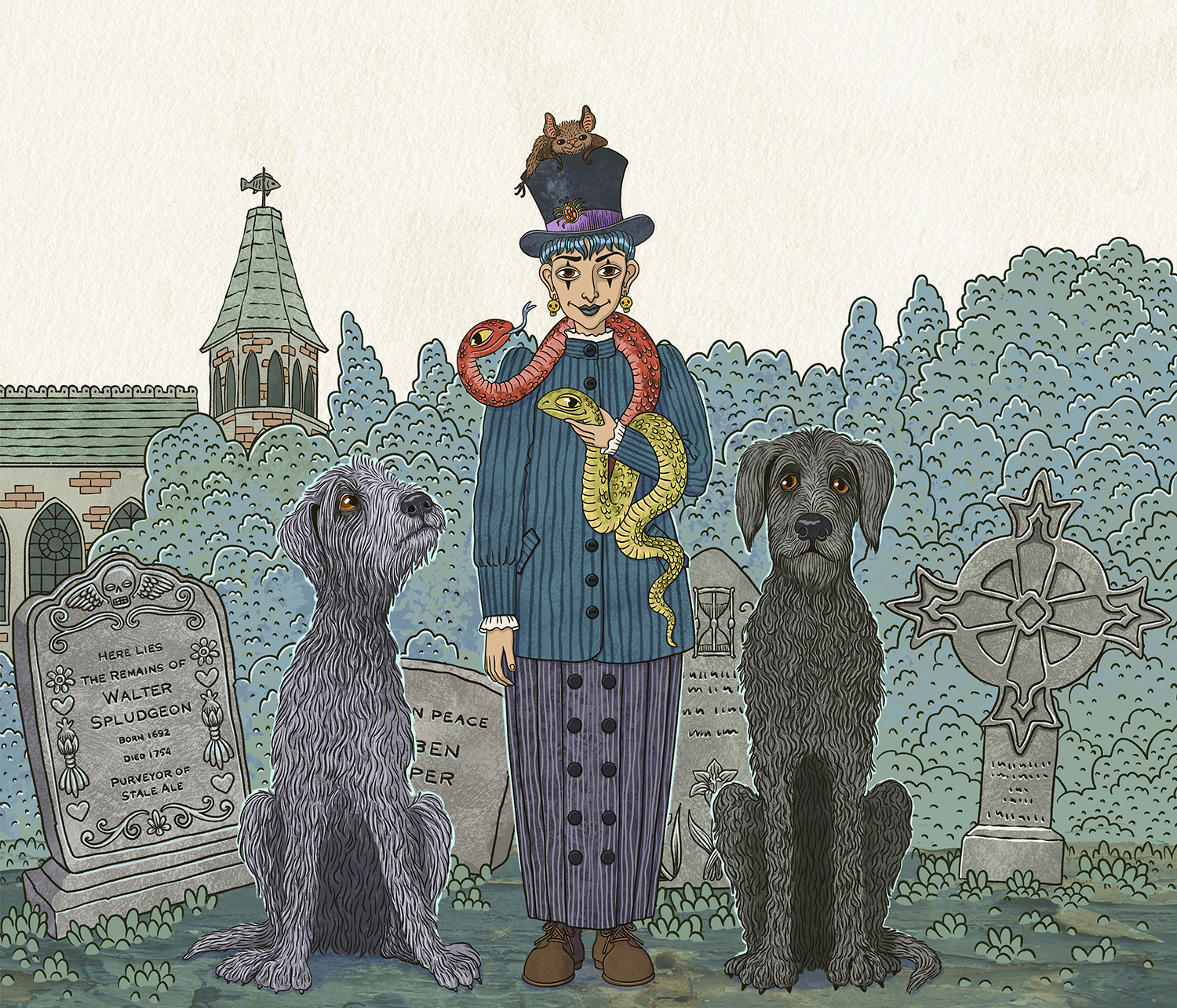 "Grizelda Schwarz (AKA Aunt Grizelda) was born on 31 October 1832 in Transylvania. After graduating with a degree in lycanthropy from Kreep University, she worked as a journalist for Zombie Times and then for the women's Magazine Haunted Homes. Grizelda is now a freelance writer, and has gained notoriety for her two publications: Aunt Grizelda's Treasury of Grim and Grisly Rhymes and Aunt Grizelda's Tales of the Unexpected, both of which were named Witch Magazine's top twisted titles, and were selected by the Reading Agency for the Summer Reading Challenge.
Having completed her third book Aunt Grizelda's Monstrous Myths, she is now working on her most menacing work yet – a collection of verse inspired by infamous villains. Grizelda lives in a belfry on the Yorkshire Moors with her pet wolfhounds Fang and Baskerville, pipistrelle bat Squeaky, and serpents Bella and Donna."
A wide spectrum of deliverables
In addition to creating the illustrations for the book 'Aunt Grizelda's Monstrous Myths' I also made an animated book trailer and designed an Aunt Grizelda website for Anna Best to promote the books and provide extra content like quizzes, assorted poems and a fan art gallery.
Aunt Grizelda's Monstrous Myths written by Anna Best in her profoundly witty and laugh out loud humorous style is a collection of Greek Myths as retold by Aunt Grizelda. From a gorgon with a seriously snaky bad hair day, to a greedy king with a foolish request for a touch that turns things to chocolate. The old familiar stories from Greek mythology may, as Aunt Grizelda says, have happened in a very different way.
Aunt Grizelda's Monstrous Myths – a 32-page picture book (ages 7-9)
Written by Anna Best and illustrated by Marit Cooper.
Published by Hogs Back Books
Release date – 0ctober 10, 2023
ISBN: 978-1-913827-45-8
Distributor – Booksource
Email: orders@booksource.net
Teleorder: SCBKSO
Sales Agency – Harbour Publisher Services
harbourpubservices@gmail.com
Rights Sales – Petula Chaplin
Email petulachaplin@aol.com